Students enrolled in Catholic schools in Colorado for the 2020-21 school year.
Number of schools offering a Catholic education in Colorado.
Of religiously affiliated schools in Colorado are Catholic.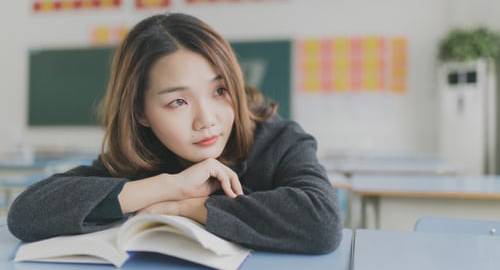 Mission Statement
Saint Amelia Education Guild ensures the opportunity for Catholic, private, higher education and experiences to all families.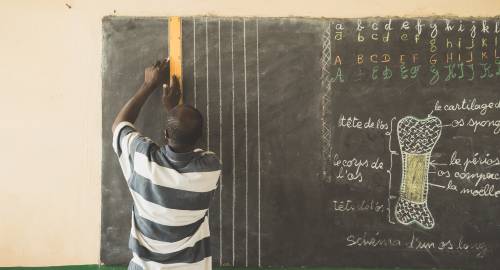 Overview
Saint Amelia Education Guild is a conduit for flexible contract work in the service industry for families seeking to ease the burden of Catholic and general education costs. Saint Amelia also provides opportunities for group fundraising efforts to benefit a school or program. All opportunities begin with prayer and members strive to retain a Christian working environment.
Are you a new or returning Catholic school student? Are you struggling to figure out how you will pay for Catholic/private/college school tuition, activities or other associated costs? Saint Amelia Education Guild (Saint Amelia) is here to help!
Saint Amelia is a non-profit organization (501(c)(3)) that contracts with the food service industry at Denver and Colorado Springs area venues to provide team members for food service operations.
There are three options to raise funds through Saint Amelia:
Ready to Join Saint Amelia Education Guild?
Individuals - Enroll today below; it's quick and easy. As soon as your enrollment is processed you can start working to raise money for Catholic and general education costs.
Church or School Groups: Please call 303-389-2788 to inquire about group fundraising.
Contact Saint Amelia using the contact info below
Read what others have to say about Saint Amelia Education Guild:
When I found out about this, I felt too proud to work in concessions because I thought that I was too good for that. After hearing someone speak about this opportunity after Mass at Pax Christi, I decided to try it. I was hooked from the first time I worked at the Pepsi Center, now Ball Arena. It wasn't that I liked the work; it was more that I realized that I was doing something good for my kids and family. It brought joy to my heart and soul. I needed to sacrifice for my family like St. Joseph or Jesus had done for us. After I realized that it wasn't work but sacrifice, it became so much easier. As I hear Zac Brown songs now, it brings back memories of the out
of control atmosphere, fear of the large crowd, and the anxiety but it also brings back some of the greatest memories of working with others sacrificing for their families. I realize now that they were some of the best times of my life and such a blessing for me and the people I was working with. I am thankful for these experiences. Thank you for transforming me. I needed it.
We were overjoyed when our son was accepted to RJHS and then we were worried about how could we possibly afford it?? God answered our prayers when he guided us to Saint Amelia Education Guild. We not only raised enough scholarship funds to cover his tuition for the year we were also able to get our daughter started at RJHS too. In the process we have met some incredible people, made many great memories, had the opportunity to work alongside our children, and be so much more appreciative of the sacrifice it takes to follow God's plan for us. Saint Amelia is a blessing that we are so incredibly grateful for and look forward to continued opportunities in the future.
This organization is not only the lifeline for my family to keep our son in Catholic school when we could no longer afford the tuition, it became our community. When our son was in second grade my husband and I faced some financial difficulties. Through this community, we were able to keep him in a faith-based education and out a failing public education system. The Saint Amelia community is much more than a vehicle to pay for Catholic school. We have made life-long friends. The support of this organization during a family tragedy was overwhelming. Every endeavor and opportunity undertaken is done with utmost
integrity. The organization balances the needs of the community in every decision that is made by the leadership team. Keeping our shared faith and love of Christ as the foundation for every aspect of the organization.
To be passionate about something is to be willing to suffer for it. My family is passionate about Catholic education and Saint Amelia Education Guild gives us the opportunity to show it through my work in food service. When working with Saint Amelia I'm too busy having fun, but occasionally a difficult shift will give me a great chance to show that passion! I have no regrets about my time spent working alongside like-minded families. It is the best working environment I've experienced! Our family receives financial aid for our school tuition and our share of the payments resulted in our inability to offer our children participation in other
growth experiences such as American Heritage Girls (AHG), sports, dancing or swimming lessons. By utilizing Saint Amelia opportunities when it worked for our schedule, we were able to open previously closed doors for our family. It has been such a blessing to see the joy in our children's faces as they learn new skills in AHG. Thank you, Saint Amelia Education Guild!
Our three children were able to attend RJHS because of our involvement in this program. The biggest blessing in this wasn't the money as much as it was the ability to work alongside our children. It instilled a great work ethic in each of them making them more successful in all their endeavors. They learned about working with people from all walks of life and they learned about customer service. Both are key values for future success! The support and fellowship in this community is priceless!